In an age of global connectivity, it's easy to forget the profound impact we can have on our local communities.
Today, one of our West Midlands activists helped clean a local park, showing how organised volunteering can lead to positive results.
Litter-picking is a simple yet powerful act. It is a shining example of how individual efforts can foster a sense of community that strengthens the bonds among our people and creates a healthier society.
Litter picking brings people together with a common goal: to improve their immediate surroundings.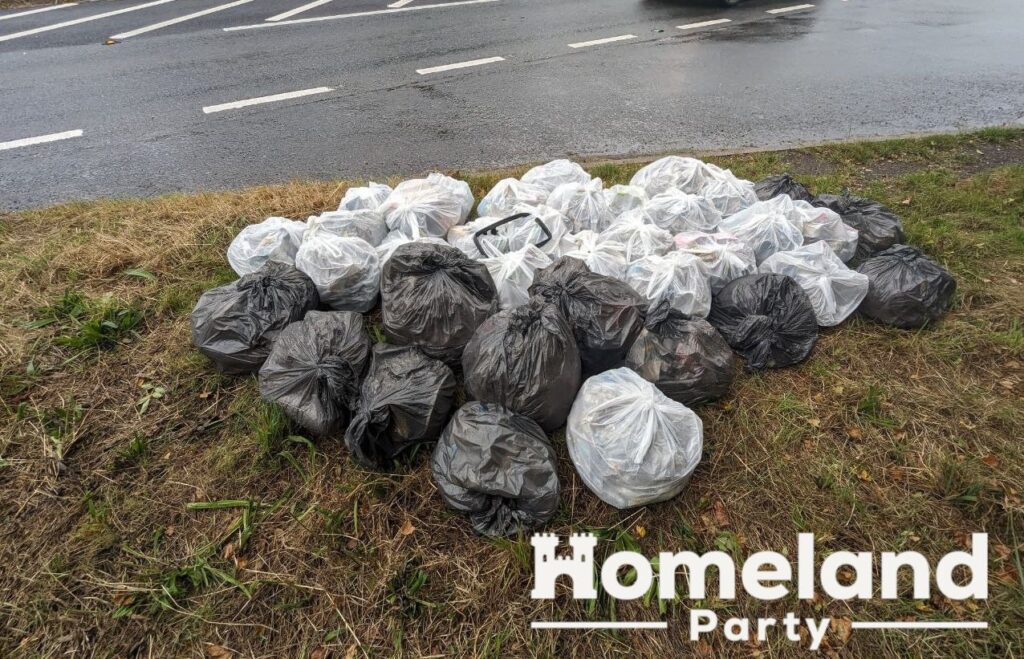 For our activists, litter picking isn't just about aesthetics; it's also an act of environmental stewardship. By removing rubbish from public spaces, we help protect local ecosystems, prevent pollution, and ensure the safety of wildlife in our homeland.
Picking litter is an excellent way of serving your neighbours, taking pride in our surroundings, and showing what we care about most: our communities. We aim to be exemplary and to bring about positive change through active community building.
We take pride in our land. Let's keep it green.