Nationalism is a worldview that upholds the belief that the legitimacy of a state is derived from the ethnic, ancestral, and cultural unity of those it governs.
This sense of organic unity is crucial as it gives rise to trust, harmony and a shared identity, which are necessary for the smooth functioning of a society. A society can maintain a cohesive and stable state with this shared identity. Defining and protecting national borders and identity is driven by the deep-seated natural desire for political sovereignty and self-determination, which will always be there for people who share a common heritage, traditions and a homeland.
What leads us to Nationalism is not disdain or contempt for other peoples; it is a profound love of our own, pride in our ancestors' accomplishments, and admiration for their struggle and sacrifice. A heartfelt devotion to the land that has kept us well for countless generations. We honour the hard work and toil of the past, which paved the way for the opportunities we are privileged with today. As Nationalists, we remember that we stand on the shoulders of our ancestors and we have a duty to pass their legacy onto our descendants.
There are several principles that underpin the idea of Nationalism. These are as follows:
Self-determination is the principle that each nation is entitled to govern themselves in their respective territories. The right to self-determination has a centuries-old history in mainstream Western philosophy and a well-established international precedent.
Membership of a nation is defined by ancestry rather than political or bureaucratic decisions. This is a long-established legal concept called jus sanguinis, or the law of blood. Essentially, a nation is an ethnic group that has become conscious of its unity and seeks to have its own government within a specific geographic territory.
A nation-state derives political legitimacy from the ethnic unity of those it governs, its protective function against colonisation, persecution, racial strife or abuse, and its purpose to preserve the culture of its people.
Ethnicity is a group of people of common origin who share easily definable characteristics – mainly language, culture and hereditary factors. Ethnicity is an individual's hereditary and cultural origin and not merely that person's place of birth.
The notion of homeland plays a crucial role in the foundation of the nation-state. A defined homeland is vital for the development of an ethnic group. The absence of a defined homeland makes it difficult to establish a sense of unity and belonging based on shared ancestry.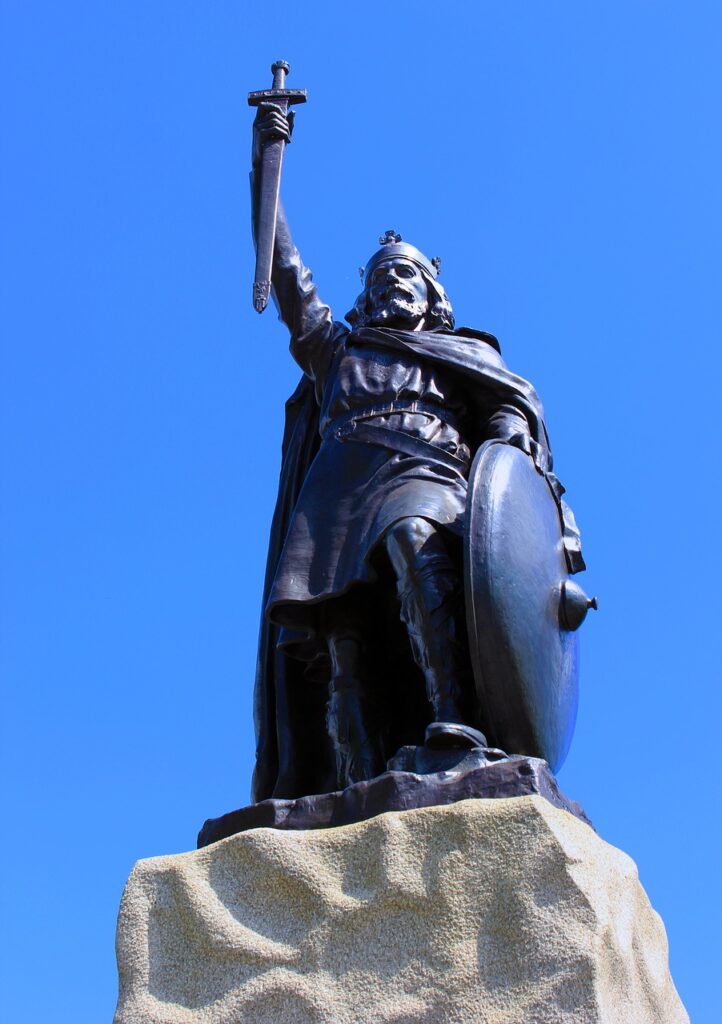 Nationalism is not about supremacism; it is not predicated on the demand to suppress, oppress, disadvantage, or rule anybody else, but rather upon the right to be free of all those restrictions. Belonging to an 'in-group' is a natural right and need. It is a right which does not infringe upon the rights of any others and is a right which is morally correct and can be defended on any platform. It is the right to be ourselves within our homeland.
The implications of Nationalism, if applied to all peoples, are therefore profound:
All ethnic groups have a right to be themselves in their territories and are entitled to due respect.
All ethnic groups have a right to retain their culture, heritage, tradition and identity without fear of being undermined, persecuted or threatened.
Each nation has the right to govern and maintain their territories for their people to ensure that their culture, heritage, tradition and identity remain intact.
The demand for self-determination must be granted equally, fairly and without favour or prejudice to all nations.
Any move, threat or political action to dissolve, displace or replace an ethnic group in their territory, whether intentional or not, is an act against the rights of the subject ethnic group.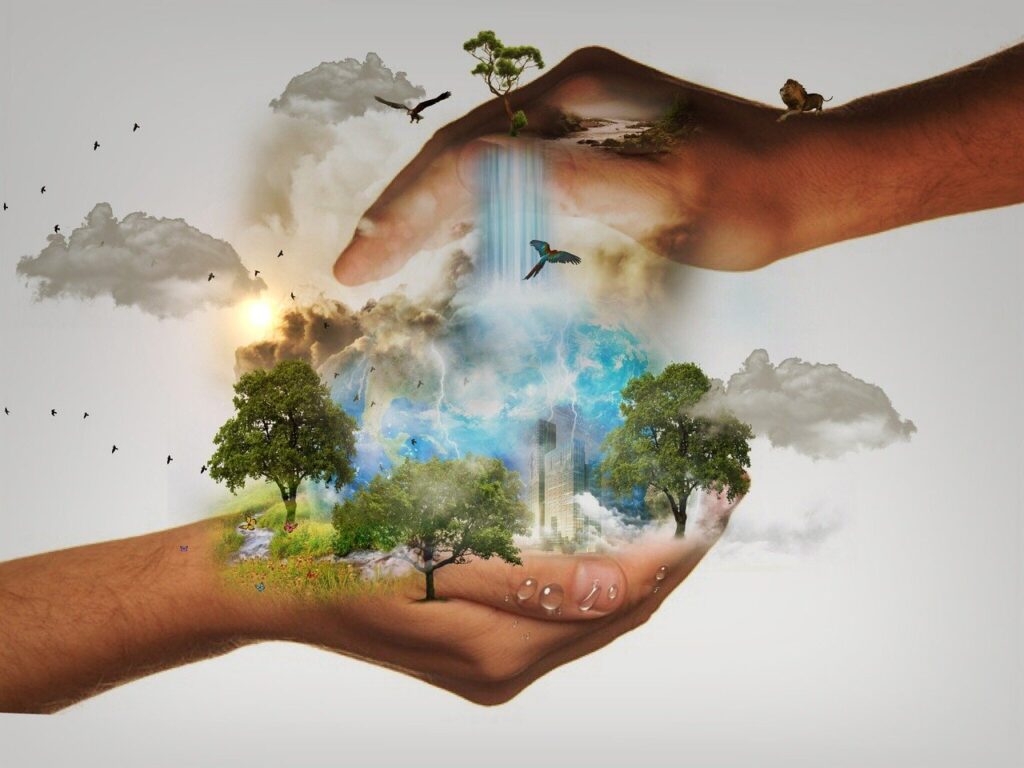 A civilisation is born from the nature of the people making up the population in that territory. It is clear that if the people responsible for creating a particular culture or identity are no longer present, that culture and identity will disappear. The indigenous peoples of these Islands (the English, Irish, Scottish and Welsh) have a natural right to self-determination: politically, economically, socially and culturally. The ideology of internationalism seeks to undermine this right. We all have the right to be free of external control, forced integration, or being subsumed into a homogenised global mass and to assert our unique cultural identity in our respective territories.
Nationalism stands against the oppressive "progressive liberal" designs of internationalist elites. Twisted by their desire for money & power, they will make the world as grey as themselves. Their aggressive form of capitalism seeks to make us all into replaceable consumers; they push for uniformity, conformity, an end to uniqueness and to the extraordinary diversity of nations. A world where everyone is equally isolated, exploitable and rootless.
Some political ideologues portray themselves as "nationalists" when, in reality, they are internationalists squabbling over political power. They care nothing for any ethnic group, our cultures, or the land itself. Do not allow yourself to be deceived, their deception must be called out at every turn. Nationalism represents a truly radical and, from the internationalist point of view, potentially "dangerous" idea. However, if people worldwide prioritise preserving their unique identities over the "global melting pot" concept, it would spell the end of the truly dangerous liberal progressivism that destroys the diversity of nations.
The Nationalist worldview is the most natural political theory and the true champion of diversity. It acknowledges the distinct contributions made by various nations to enrich the fabric of humanity; prioritising the welfare of people over economic and progressive ideas. If all individuals of goodwill understand this worldview and demand self-determination, freedom and a greater respect for global diversity; it will create a more peaceful and cooperative future for the whole world.
---
Questions & Answers
Where did the idea of Nationalism come from?

The concept of nation has a rich history spanning thousands of years. "Nation" originates from the Latin Natio, meaning tribe or birth.

Throughout history, the concept of a nation has evolved, stemming from various tribal groups who gradually became conscious of their shared language, culture, and ancestry. Nations have played a pivotal role in shaping world events, from the rise and fall of empires to the formation of international alliances. Despite its complex and multifaceted nature, the concept of nation has remained a fundamental aspect of human society, serving as a source of identity and belonging for countless individuals and communities throughout history.

While kings ruled over kingdoms, European people became conscious of themselves as members of nations in the Middle Ages. Although feudal, these kingdoms were often de facto nation-states.

The political conception we call the nation-state and Nationalism arose in opposition to empire in the 19th century, which was heavily influenced by Romanticism; a cultural and artistic movement that emerged in Europe in the late 18th century. Its emphasis on individuality, emotion, and imagination inspired a renewed interest in folklore, mythology, and national traditions, which played a significant role in the political arena, fuelling the rise of Nationalist movements and contributed to the formation of modern nation-states.
Is Nationalism a political ideology?

In modern parlance, a political ideology encompasses a form of government, a scope of government and an economic system. Nationalism does not prescribe any of these things; it merely requires that the state represents the nation and enacts policies which benefit the nation. Nationalism is not solely based on theoretical, rational, or methodical constructs. Rather, it is a deep-seated emotional and spiritual connection to one's country and its culture. It embodies the values, beliefs, and traditions of the people who make up the nation. The bond between a nation and its people is a sacred one that cannot be easily broken, as it is rooted in a shared history, language, and heritage. Therefore, Nationalism is not a political ideology but a fundamental aspect of human experience that shapes our sense of self and belonging.

The Homeland Party's approach is to propose and support policies that benefit the people and not be so ideologically driven, as that would limit the solutions we can offer.
Who are the internationalists?

Numerous interpretations of internationalism exist, ranging from liberal free-market capitalism to socialist worker's associations and even certain strains of communism that espouse a world union of the working classes.

However, when we use the term internationalist, we explicitly refer to the debate between those who wish to maintain the sovereignty of nation-states and those who wish to dissolve the nation-state into supranational institutions and even destroy the nations themselves. Any attempt to undermine or destroy the nation is tantamount to an attack on its people, identity, and way of life.

The internationalist perspective favours mass immigration and open borders between countries, while the Nationalist perspective prioritises preserving the sovereignty of nations and believes in the organic movement of people; not driven by progressive policy or modern economics. This debate often concerns independent nations and their autonomy versus ceding authority to organisations like the United Nations, the European Union, or the World Trade Organisation.

The political landscape in the UK features several parties that lean towards a progressive liberal and internationalist ideology. These parties include the Labour Party, Liberal Democrats, the Scottish National Party and even the so-called Conservative Party. What unites these parties is their support for the dissolution of the nation-state in favour of being governed by the European Union and redefining 'British values' to become a smokescreen for multiculturalism and the disenfranchisement of our people. The political situation is much the same across the Western world.
What is self-determination?

Self-determination is a political process allowing a group of people with a common national identity to form their independent state and establish their government. The concept of self-determination as a doctrine originated from Nationalism.

During World War I, the Allies recognised self-determination as a crucial aspect of the peace process. U.S. President Woodrow Wilson included self-determination as one of the essential terms for peace in his Fourteen Points. This disintegrated the old Austro-Hungarian and Ottoman empires and the Baltic territories of the Russian empire into multiple new nation-states.

The principle of self-determination was deemed so fundamental, it was included in Article 1 of the United Nations Charter, which was ratified in 1945 and has since become a cornerstone of international law and human rights. The process of self-determination can be complex and controversial, but despite challenges, the principle of self-determination remains a powerful force for freedom and human dignity.
What is sovereignty?

Sovereignty, in the context of political theory, refers to the supreme and ultimate authority of a people or state over its affairs, including the power to control and elect its government and determine its manner of governance. It encompasses the ability to make decisions that affect the people's welfare and exercise power and authority within the boundaries of the state's territory. Sovereignty is often regarded as a critical principle of modern political theory, providing a foundation for the legitimacy of government and the rights of those it governs.

This is not to be confused with self-determination, which is the demand for sovereignty to be invested in a group of people.
What does indigenous mean?

With regards to people and their culture – indigenous means coming from a particular place and having lived there for generations before others came there; relating to, belonging to or developed by such people.

The English, Irish, Scottish and Welsh are the indigenous peoples of these Isles, as we are the descendants of our forebears, who first came here many thousands of years ago. These lands were cultivated and built by them over countless generations.

It is important to note that no one tries to deconstruct the identity of non-European peoples by claiming they are not indigenous. The Maori (regarded as the indigenous people of New Zealand) arrived in New Zealand around 700 years ago. The Anglo-Saxons (descended from the same NW Europeans as the people already here) came here around 1500 years ago. Nobody ever argues that the Maori are not indigenous, but some argue the English are not.
Are you capitalists or socialists?

Nationalism was founded on the desire to achieve the greatest amount of good for the greatest amount of people. As Nationalists, we acknowledge that capitalism, while sometimes effective, can be predatory and therefore, its excesses must be curbed. On the other hand, socialism can be a positive force when used to support the well-being of a people, but it can also become tyrannical in the wrong hands. The Homeland Party advocates for a pragmatic approach that balances national ownership of some critical sectors with private enterprise in others.

We consider the left-right dichotomy useless when describing parties like ours, as it implies a single axis. It fails to recognise the simplicity of our beliefs and positions, which put people before economics. For instance, we would be considered further to the "right" than the Tories, even though we would never support Thatcherism. We promote a more nuanced understanding of our principles and values.
Some use prefixes like "civic-nationalism", are they applicable?

Some people advocate for "civic-nationalism", which emphasises the importance of shared values and citizenship over ethnic identity. However, there are concerns about the true nature of 'civic-nationalism', as it appears to deny the natural ethnic component of Nationalism and reduce it to mere liberal values. This view suggests that people can be adopted into a nation en masse if they adopt these liberal values.

Some refer to themselves as "ethno-nationalists" to show contrast with others, but this should be unnecessary as true Nationalism has always had an ethnic component.

Using prefixes is unnecessary if we call out the falsehoods and misconceptions about Nationalism. We should not allow others to claim the term for their use, reducing it to a political ideology or a set of values. Instead, we should acknowledge the natural component of Nationalism while also recognising the importance of values.
Elements of the liberal press or the State have called you "far-right" or "extreme", is this accurate?

In contemporary political discourse, the terms "far-right" and "extreme" are often used as epithets to discredit and delegitimise views that threaten the established liberal order. Many policies and opinions considered mainstream and acceptable in liberal circles just a generation or two ago are now labelled as "far-right" when expressed by those with differing viewpoints.

The State and the press often employ these labels to suppress and silence dissenting voices, scaring away people from examining societal issues and the merits of Nationalism. The liberal establishment seeks to quash all opposition to its progressive agenda through state oppression.

The political landscape has shifted in recent years, however; this does not mean that those who hold our views are dangerous or a threat to the general public. The use of these labels and other epithets is a deliberate attempt to paint those with differing beliefs as beyond the pale when they are simply expressing opinions that are no longer considered fashionable in liberal circles.
Elements of the liberal press or political opponents have called you "White-nationalist", is this accurate?

It is important to note that the term "White" is almost always used as a negative by the left. Critical Race Theory seeks to characterise us by a visible trait, then ascribe made-up traits like "White Privilege" to implement policies designed to harm our people and dissolve our nations.

We are not a skin colour; we are members of distinct ethnic groups with their own culture, religion, history and communities. Some choose to categorise ethnic groups into a larger racial groups for a statistical or political purposes, but this has no bearing on the concept of Nationalism and played no part in its origin. However, we support other people who are engaged in the same struggle in Europe and elsewhere.

In America, the terms "White-nationalist" and "White-supremacist" are commonly used due to their complex history of immigration, racialisation and inevitable strife. However, in the UK, the left deliberately uses these terms to imply superficial hatred, bigotry, or historic ties to it, where there are none.

As stated above, supremacy is not part of Nationalism; therefore, neither of these descriptors is applicable to Nationalism or the Homeland Party. Sincere patriots should focus on our ancestry and history, promoting unity rather than labelling people based on categorisations pushed mainly by the left.