Welsh members of the Homeland Party delivered hundreds of leaflets to the residents of Blackwood, in the South Wales Valleys.
South Wales is already suffering the effects of overpopulation from mass migration. Many ill-advised housing developments are being built on the ancient Welsh countryside, with no thought given to farmers and others who love the land.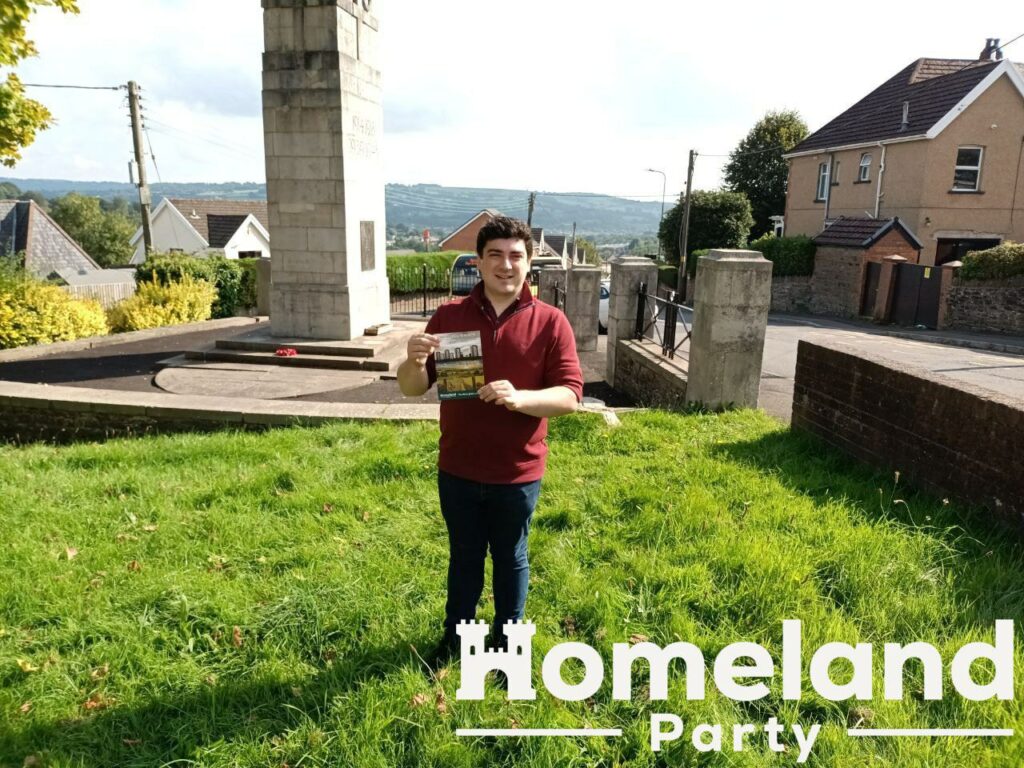 The Homeland Party is calling for an end to the destruction of our nation's natural heritage caused by immigration and corrupt property developments.